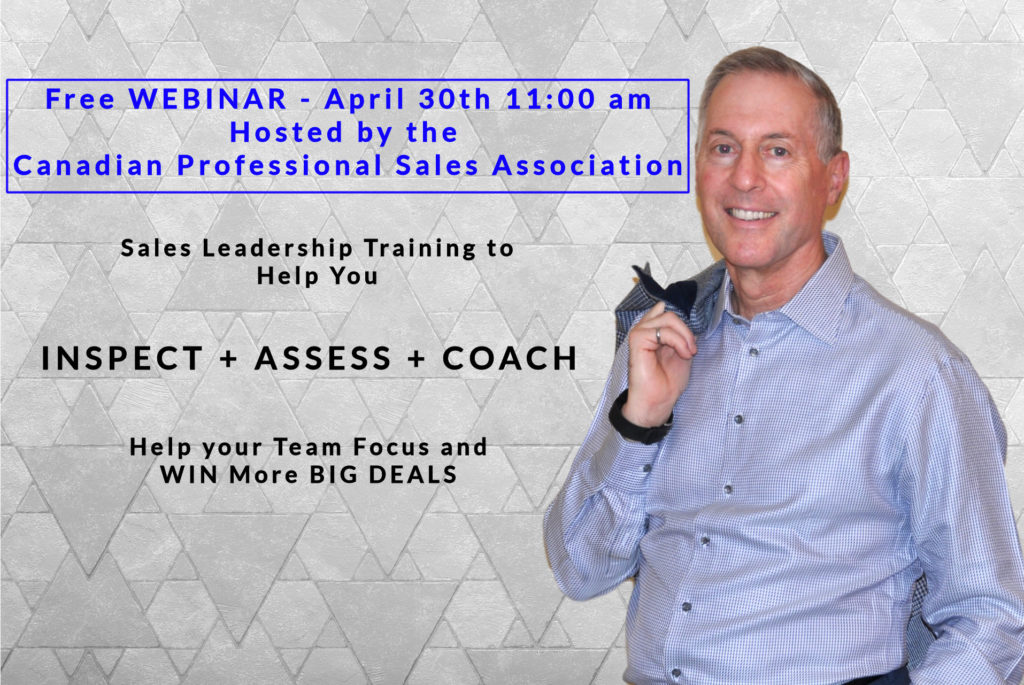 Forecasting Big Deals and Winning them is about to get way more difficult. Organizations everywhere are re-visiting their budgets and prioritizing which projects to fund!
Helping your team decide which campaigns to pursue will be a real test of sales leadership moving forward.
Join me (on April 30th at 11:00 am ET) and the Canadian Professional Sales Association for a Free 60 minute Webinar where we'll discuss "The Top 5 Questions you should be Asking (but probably aren't) to INSPECT, ASSESS AND COACH your teams through the SIX-FIGURE deals that move the forecast needle.
Sales Leaders and Senior Sales Reps will gain new insights to help them – INSPECT their Pipelines – ASSESS the Quality of their "Must Win" Sales Campaigns and – COACH their teams to WIN more Big Deals.
The webinar content is taken from Jeff's sales course and upcoming book WINNING THE SIX-FIGURE SALE.
Learn more and REGISTER at: https://www.cpsa.com/events/2020/04/30/event/cpsa-webinar-winning-the-six-figure-sale