Here are your Free – Downloadable Podcast Assets.
Download, Save and Print them.
Bookmark this page so you don't have to re-enter your email address
Big Deal Roadmap: (pdf) 10 Step Infographic of the "Must Win" Sales Steps and Campaign Process.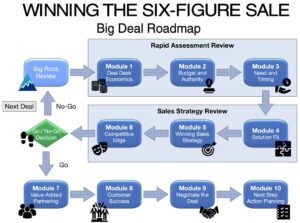 Rapid Assessment Review "CHEAT SHEET": (pdf) A quick summary of all the questions in the Rapid Assessment Review.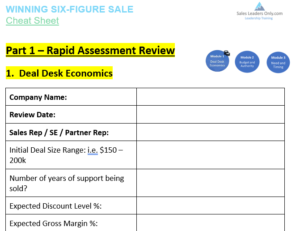 Special Report: (pdf) The Top 10 Questions you should be asking (but probably aren't) to ruthlessly qualify and WIN more Big Deals.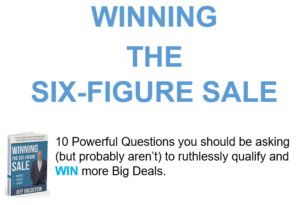 Winning the Six-Figure Sale – 1/2 day Leadership Training Program