WINNING THE SIX-FIGURE SALE
NetApp- Private Download Page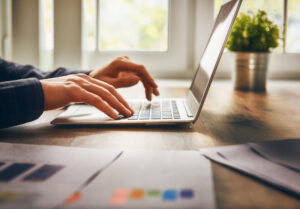 WINNING THE SIX-FIGURE SALE
Download, Save and Print each of the course assets below.
I'll review each template in the course, but highly recommend you take a peek at them before the course begins.
Course Date: June 17th 1:00 PM ET
Course Agenda: (pdf ) June 17, 2020 Course Agenda.
Big Deal Roadmap: (pdf) 10 Step Infographic of the "Must Win" Sales Campaign Process.
Big Deal - Relationship Map: (excel) Keep track of where you stand with all the key stakeholders you need to meet and influence.
Key Stakeholders: (pdf) The key stakeholders and decision makers you need to meet and influence in a complex sales campaign.
Big Rock Review Template / Rapid Assessment Tool: (word) Use this tool to keep track of all the Steps and Stakeholders in your complex sales campaign.
Big Rock Review / Rapid Assessment "CHEAT SHEET": (pdf) A quick summary of all the questions in the Big Rock Review.
Next Step Action Planner: (excel) Simple tool you can use to hold yourself and your team accountable for next steps in your sales campaign.
Top 10 - Inspection Tracker : (excel) Use the Top 10 tracker to keep score of your Top 10 deals. You'll be amazed.
Special Report: (pdf) The Top 10 Questions you should be asking (but probably aren't) to ruthlessly qualify and WIN more Big Deals.
Jeff Goldstein Video Bio: (mp4) Short Video Bio for Jeff
June 17th Course Recording: (mp4) Here's the recording of the course