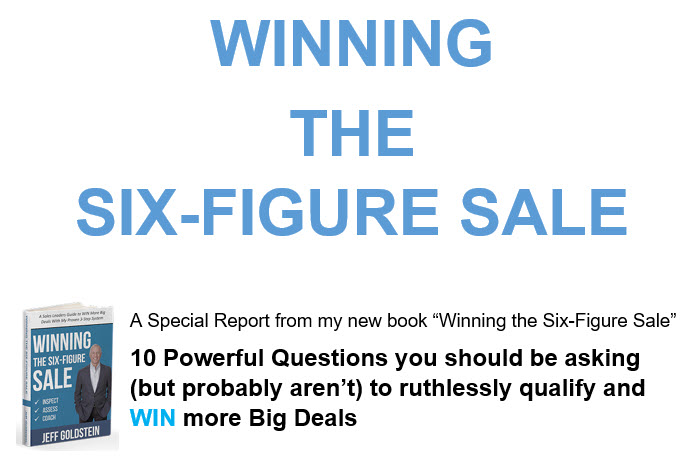 These 10 Powerful questions will challenge you to think differently about how you coach your teams' Must Win sales campaigns.
Deprecated
: _register_controls is
deprecated
since version 3.1.0! Use Elementor\Controls_Stack::register_controls() instead. in
/home/salesg10/salesleadersonly.com/wp-includes/functions.php
on line
5323
PS. Interested in winning more Big Deals? Here are the next steps…

For more ideas about how you can help your team win big, read my new book Winning the Six-Figure Sale: A Sales Leaders Guide to WIN More Big Deals With my Proven 3-Step System.