What's the FASTEST way to get your deal approved even if the discounts you need are really goofy!
How are you keeping track of all the key players in the Powerbase you need to Meet and Influence?
What's the Compelling Event that will ensure your Big Deal closes when expected?
How can you truly differentiate yourself in the eyes of your prospect?
Who is your primary competitor and what is their strategy to beat YOU?


How are you developing a WINNING EDGE in your complex sales campaign?
How are you Setting Expectations with partners in your complex sales campaigns?
If you're involved in a complex sales campaign, ask yourself this one last question, BEFORE it's too late!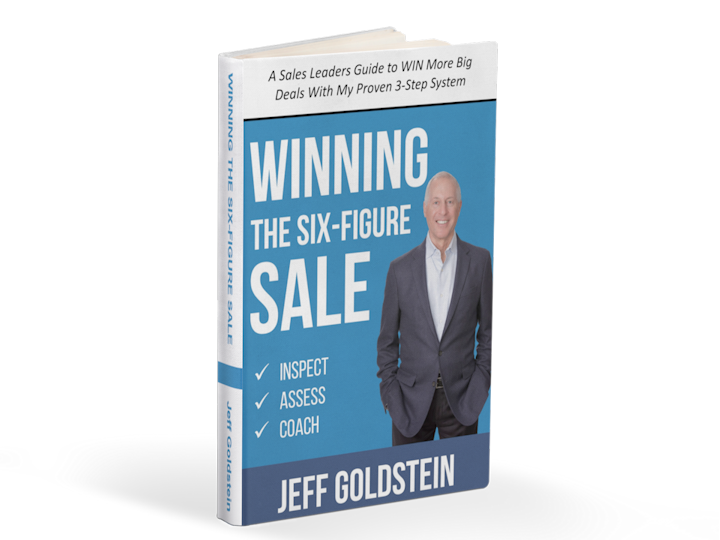 WINNING THE SIX-FIGURE SALE … is a A Sales Leaders guide to WIN More Big Deals with My Proven 3-Step System
Leave me your info and I'll ping you when the book is published.
Available Feb 2021